Keith Haring x Moya Brand Collection 2018
Pop art and graffiti culture in America today would not be the same without the works of Keith Allen Haring. Haring is an icon in the street art world and began his works in New York during the 1980s.
He first received attention while in New York for his white chalk drawings on black advertisement backboards in the train stations. He sees the subways as his "laboratory" where he could experiment and create his artwork. From there he began to hold exhibitions at places such as Club 57.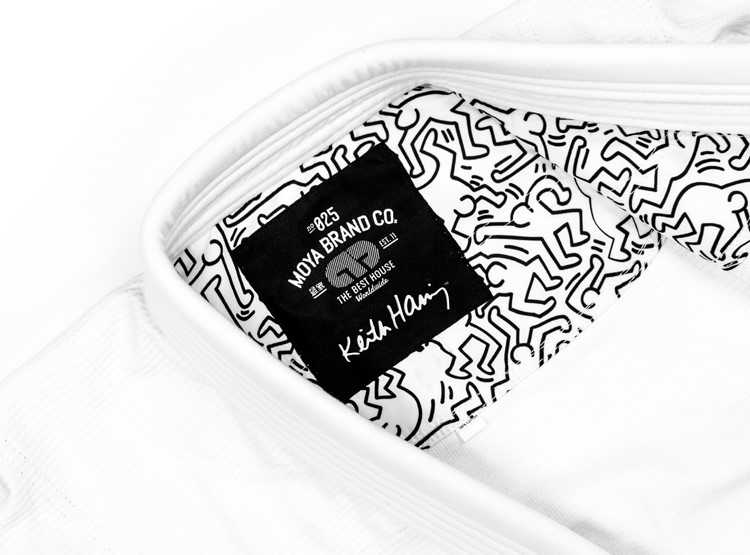 His name started to become more well-known and established friendships with other artists such as Madonna and Andy Warhol. Eventually he was able to display his art on MTV commercials during Christmas which appealed to a larger audience and garnered more success.
His works eventually expressed support for movements against the crack-cocaine epidemic during the 80s and 90s and AIDS awareness. He would become a major activist for these movements and would be praised by the LGTBQ community.
He would eventually die of AIDS in February of 1990. Even though he lived a short life he made an immense impact on American culture and society. Moya Brand is proud to collaborate with his works and spread awareness of his movement and his message with the BJJ community.