Rolando Samson & His Hero Keagan Hsueh 2019!
Rolando Samson is a young black belt under Atos BJJ in San Diego with Professor Andre Galvao. Samson has won numerous titles in the past while also being a full time student at San Diego State University majoring in Kinesiology. Samson has a heavy on and off the mat work load. Student Athletes are constantly on the grind and are constantly pushing themselves on the mat and in the books. Always drawing inspiration in something or someone to encourage them to strive to be better each day. Samson's source of inspiration comes from the heart and soul of a young man named Keagan Hsueh.
Keagan is an eight year old from Vancouver, Canada who has cerebral palsy. Cerebral palsy is a disorder that affects a person's ability to move and maintain balance and posture. Samson first met Keagan and his family while in Vancouver, Canada during a seminar he was instructing. Keagans parents, Gary and Natasha, hosted Samson and his girlfriend while they were in Vancouver. Thank you Keagan Family!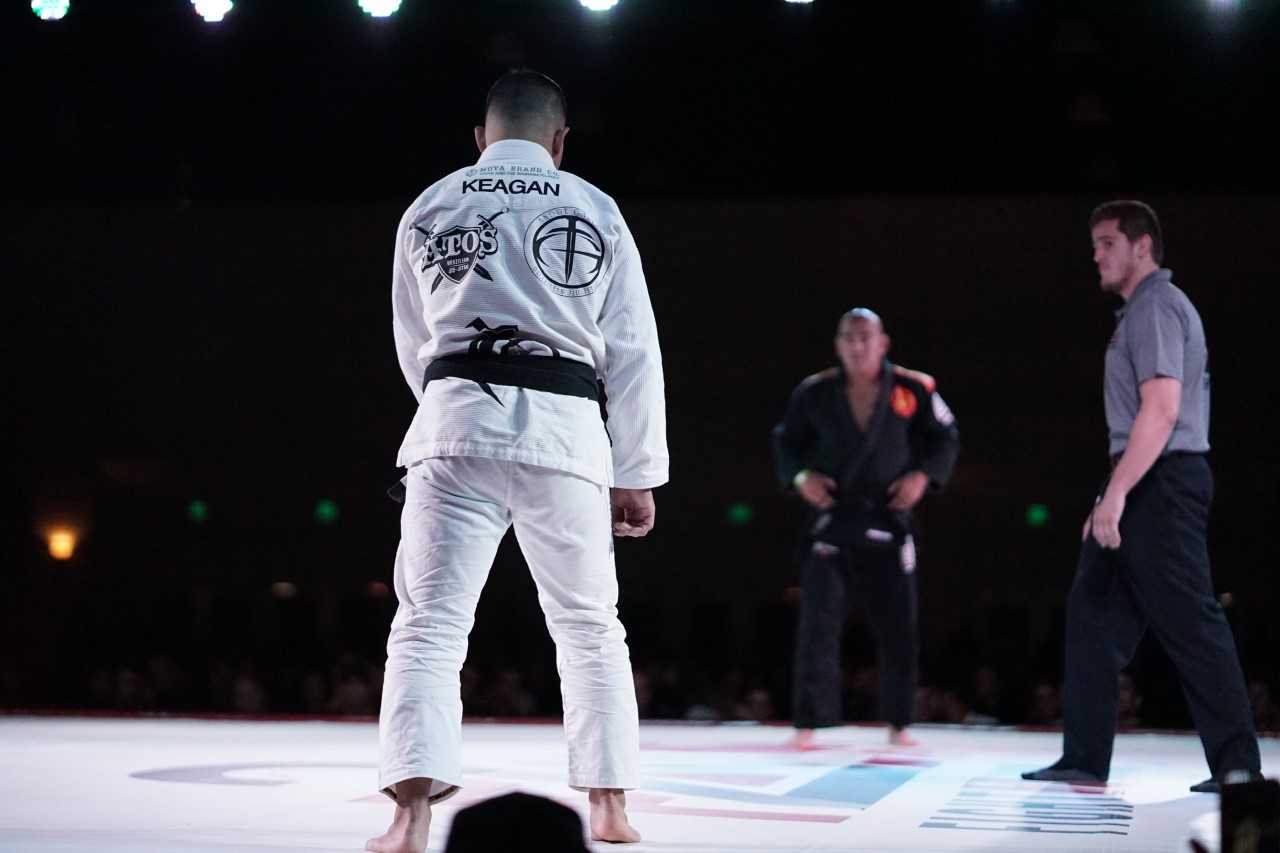 Samson had the opportunity to spend time with Keagan and had the opportunity to see how Keagan interacts with the world around him despite cerebral palsy, something that Samson will forever keep in his heart. "Keagan has impacted me in so many ways, it is kind of indescribable" says Samson. "The energy he has is so fueling to me and it pushes me to be like him. He has such a bright soul and is so unique that he imprints himself into your personality. He made me want to be a better person everyday" Samson adds.
Samson wants people to know that there are no shortcomings that could stop human will power from Keagan's story. "Although he has some shortcomings in his life, that doesn't stop him from going the direction he wants himself go. It is a beautiful thing to turn your disabilities into an ability to inspire others, when you do this life will reach back" says Samson.
Last November, Samson put Keagan's name on the back of his gi. Samson notes that he always puts a lot of thought into his gi and each heat press or patch that goes on to it. "It was an honor to have his name on my gi" Samson said. "It is more than just a fight or a match. Carrying his name, especially for someone of his nature, made me so proud" Samson added.