Julio Cordova (Brown belt Renzo Gracie/Skrap Pack) MOYA Brand Mexico 2016!
They say good things happen to those who go out and work for it. It's no wonder that even from facing adversity, our 28-year-old teammate Julio Cordova eventually found his way to Brazilian Jiu-Jitsu 9 years ago. This was his way to steer away from the bad influences surrounding him. Julio has actually been in the martial arts scene since he was a child, practicing judo and karate. He's currently training Jiu-Jitsu as a brown belt at the Renzo Gracie/Skrap Pack academy in Mexico City. From becoming passionate for his work, he was able to earn impressive accolades including: 6x National Champion; Absolute and division champion for the Abu Dhabi Trials 2011; silver for NAGA, Absolute Five Grappling, and Absoluto CRF (Costa Rica); bronze at the Absoluto GT Open (Guatemala); and is a Veteran in the EBI tournament. Julio has a super fight coming up against a tough heavyweight named Alfonso Aguirre.It will be a 10-minute submission only event on September 11 in Guadalajara, Mexico.He's training for this fight by sparring with heavier guys and properly dieting to gain the right amount of weight he needs. We know it'll be a great event and are proud that our fighter will let himself shine!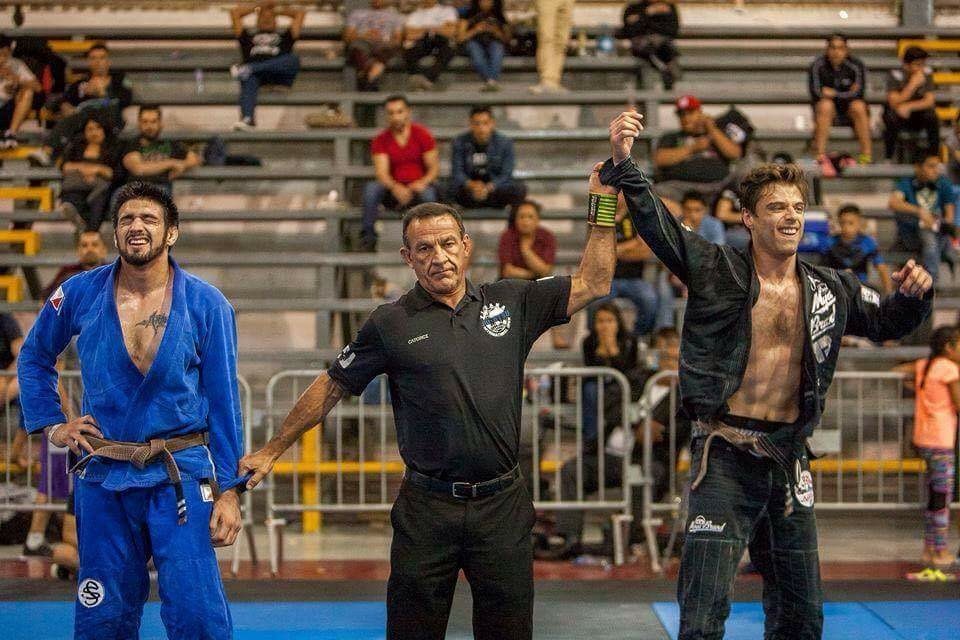 Julio told us, "I have seen great growth in the sport in Mexico in recent years. When I started, there were only 2 Mexican black belts." Although their game over there hasn't fully evolved, Julio makes sure to study by watching Jacare's DVDs on the dela riva and classic sweeps from the spider guard from Carlos Lemos' videos. He's sure that the level over there will reach high intensities within the next couple of years.

For the future, Julio plans to go to New York City to train with Renzo Gracie and fight in the IBJJF New York Pro in November. He also wants to continue teaching and eventually train for a long time in the United States. Julio definitely has our full support in his journey!