JIUJITSU MAGAZINE Features "Future Star" Rolando Samson as one to watch!
MOYA Brand Fam Rolando Samson has been on a tear since being promoted on the podium by World Champion and Mentor Andre Galvao - ATOS BJJ. Rolando Samson splashed onto the scene first winning IBJJF American Nationals, ADCC Ticket (second time, first as a blue belt, then as purple belt), IBJJF Houston Open, securing the Gold at the No Gi Worlds (IBJJF) and mostly recently winning a cool 5k at the WPJJC ABU DHABI!
Check out Rolando Samson end of year HL featuring his freshmen year in the Purple Belt Division!
Rolando Samson is no doubt a future star, but what makes him very unique is his dedication to his studies, being a full time student - Rolando often misses out on Pan Ams and Worlds Camps which are often held in preparation for such prestigious tournaments, however, missing such camps has emphasized his strong work ethic, knowing he must make every minute of his 3 - 4 times per week training regiment count. His uniqueness off the mat is what makes this kid very special, his performance on the mat is what makes him inspiring!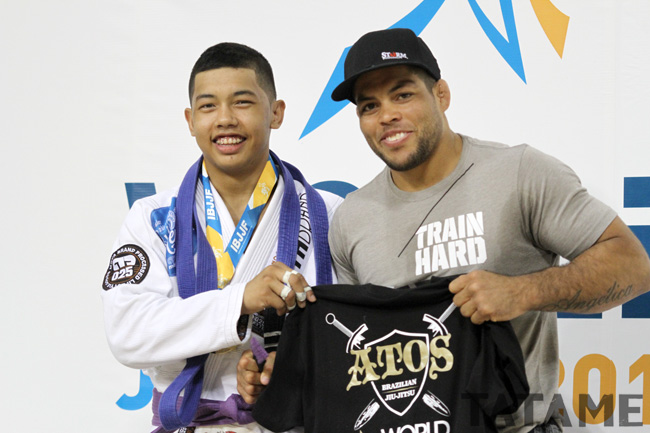 Congrats Brother!
Team MOYA