Alliance Las Vegas Grand Opening 2017! Jimenez Family!
Big congrats to our long time friends The Jimenez Family. After years of living and building their Academy in Spring, Texas. The Jimenez family decided to chase their dream and move out west to Las Vegas, Nevada. Heading the instruction is Raul Jimenez (Blackbelt- Team Gacho/Alliance), Raul has a solid competition background winning major tournaments such as; IBJJF Worlds Championships, Pan Ams and European Open.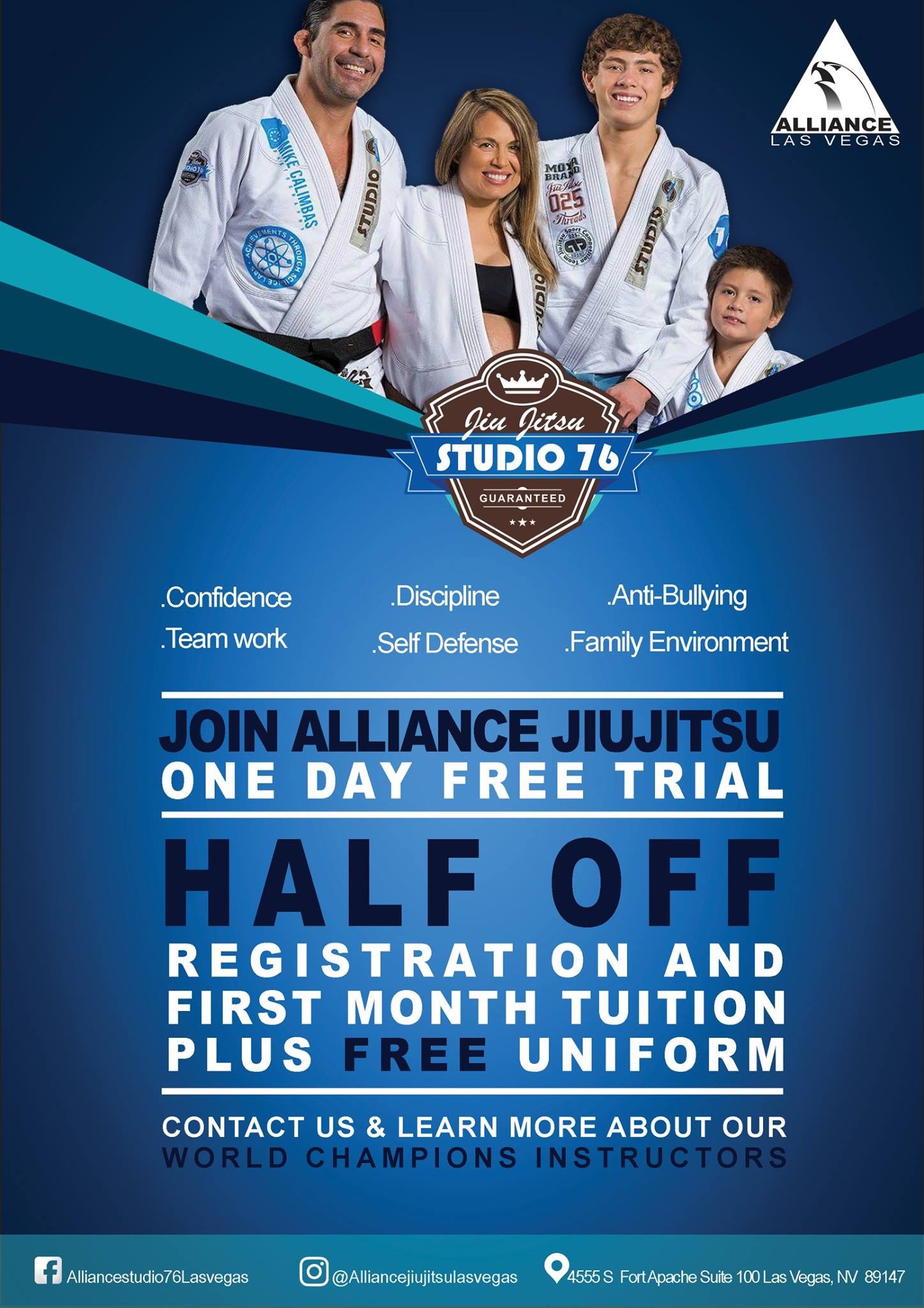 Assisting Raul, is the kid Phenom himself Worlds, Pans and European Champion Roberto Jimenez. Roberto Jimenez is an avid competitor, winning numerous super fights including ROYAL and Elite Submission League and is one of the
highest ranked prospects in the Jiu Jitsu scene.
Keeping it all together is BJJ Brownbelt and full time mother Gaby Muller (silver medal pan ams medalist), and her son Matias (Jiu Jitsu Orangebelt).
Be sure to check out their grand opening this week, August 23rd from 7 to 9 PM.
Number: 702-778-6617 Academy
Number: 713-855-4273 Raul Jimenez (the batt line)
Email: studio76@alliancebjjlasvegas.com
Instagram: alliancejiujitsulasvegas
FB: Alliance Studio76 Las Vegas