Alexa Grasso (Lobo Gym / Tito Castro - Samurai Fight Center) wins InvictaFC 18!
Women have been making a stand in the martial arts world. We're proud to announce that one of our very own was the main event at the most recent Invicta FC, an ALL female fighting organization. Alexa Grasso was chosen to fight against Jodie Esquibel in Kansas City this past 29th of July. After 3, 5-minute rounds, Alexa won by unanimous decision. She said that she had a very tough opponent, but that she felt great responsibility fighting in the main event so she held nothing back. After all, she works extremely hard to accomplish what she has.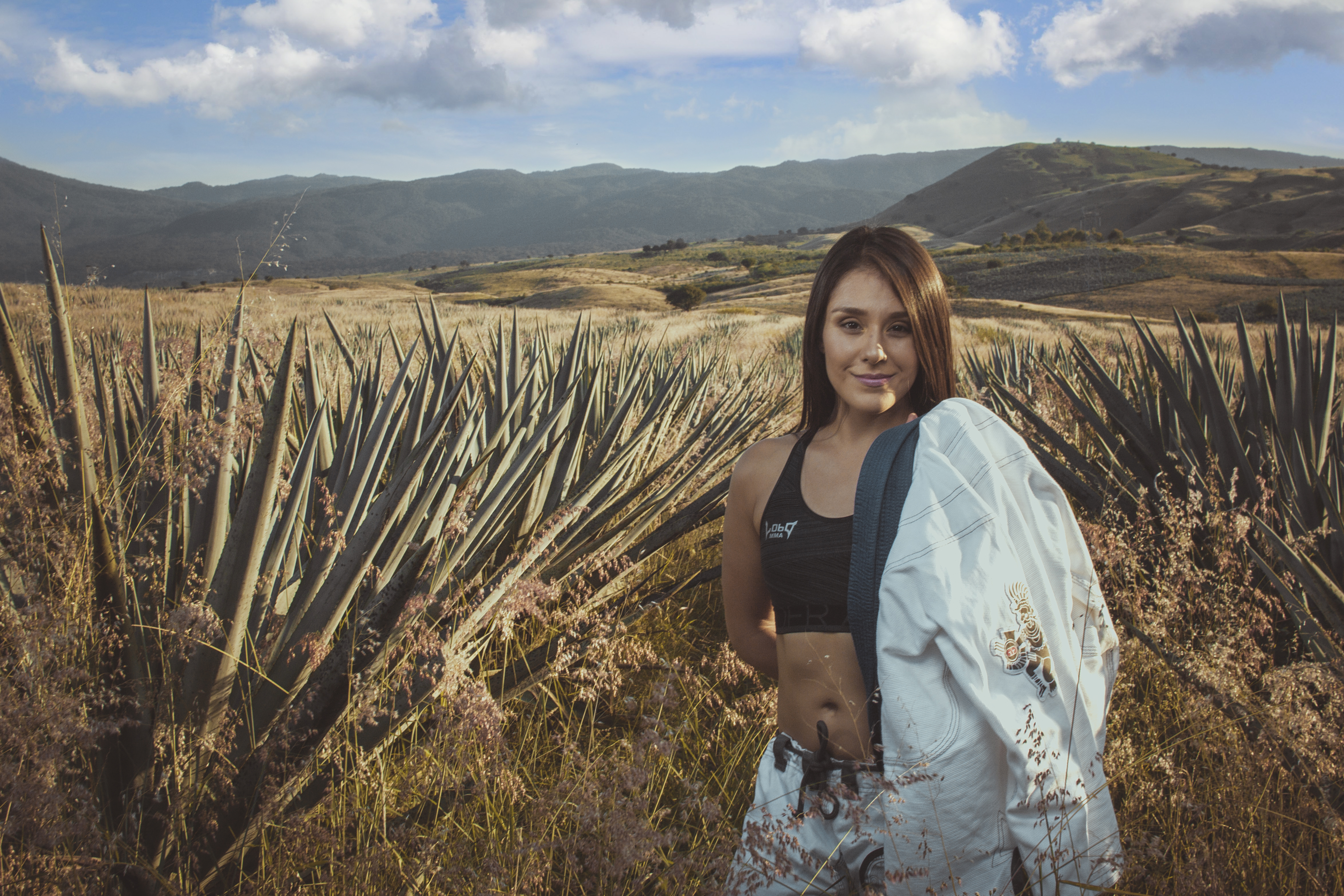 Alexa trains 3 times a day in a family-owned gym, Lobo Gym MMA in the city of Guadalajara, and has been training for 7 years now. Her father (Luis Grasso) and uncle (Francisco Grasso who was also a fighter) are her coaches and they're the ones who got her into training MMA. She said the fact that it was difficult for her to do at first was more than enough reason to do it again and again. She enjoys having to work hard every day to achieve something she truly wants and to become better; this teaches her valuable lessons in other aspects of life and so she's grateful to be a part of this "beautiful sport," as Alexa calls it. She also loves to train in the Gi and believes that it's therapeutic for her to be away from her usual workouts from time to time. When she has no MMA fights, she tries to compete in national Jiu-Jitsu tournaments. On top of all this, Alexa is also a college student. She only has a year and a half left to earn her degree in Physical Culture and Sports. Who can say that they can balance being a successful fighter and a student about to earn a degree? Not many. She plans to achieve greater things by simply enjoying the sport with no complaints and a lot of music streaming into her ears for motivation. If this young lady isn't inspirational enough, we don't know who is! Alexa is expected to fight sometime this November and that's something we all must watch out for!