Raul Jimenez - Jiu-Jitsu Studio 76 Team Gacho 2016!
Believe in your work and others will believe in you too. That's exactly what Raul Jimenez did when he decided to run his own gym in 2009. It's called Jiu-Jitsu Studio 76 Team Gacho and it's located in Spring, Texas. They offer Brazilian Jiu-Jitsu classes, Muay Thai, and wrestling. Years before this happened, back in 2001, his best friend, black belt Cristian Ledwon, introduced him to BJJ. Raul used to teach at Gracie Barra the Woodlands when he was a purple belt back in 2008, but felt like he didn't have much opportunities to expand over there. That's what made him to believe strongly in his work and branch off into his own. He then received his black belt 3 years ago from Mestre Romero Jacare Cavalcanti, the founder and head coach of Alliance.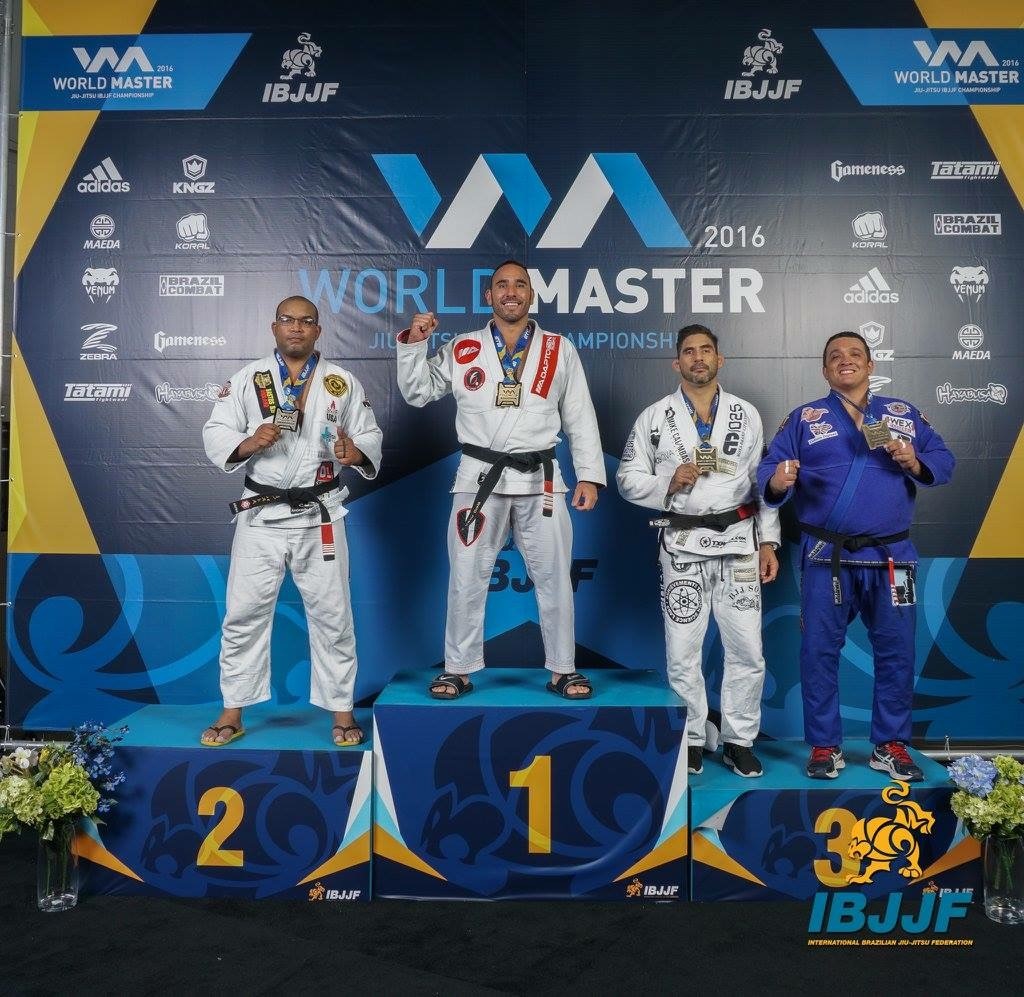 His sons, Roberto (16 years old) and Matias (10 years old), train under him. You can catch him focusing on his pride and joy more often than himself. Raul said, "The best feeling is to share with your kids what you love to do, which is BJJ." He believes spending time with his kids, watching them fight, and traveling all help to keep him balanced with his family and business life. Just this year he won silver for the Masters 2 Ultra-heavy division in the Pan Americans and gold for both the San Antonio and Atlanta Open for the Masters 2 Super Heavy division. Raul also won the bronze medal for the Masters World Ultra-heavy division. For tournaments, he suggests doing specific training and drilling. In the future, Raul plans on opening another gym in a different state and to prepare for next year's Grand Slam.

If anyone would like to contact Raul for more info on his legitimate academy, you can contact him at Jiujitsustudio76.com or their # 7138554273. His team is spurting out some new up and comers!