Intorducing the newest Black Belt: Richard Van Houten (Marcelo Garcia BJJ/Hoboken BJJ) 2019
Congratulationsto our newest black belt, Rich Van Houten! He's been working towards getting his black belt for almost 13 years now. He began training since 2006 while also opening up his gym, LA Boxing in Hoboken, New Jersey. At the time he was more focused on MMA but he was still training with guys like JT Torres and Jay Hayes. Eventually, he kept progressing and received his purple belt under Marcio Bittencourt.
It was around this time where he decided to focus more on Jiu Jitsu so he set a goal to get his black belt under Marcelo Garcia. Rich gives a lot of credit to Professor Marcelo Garcia because he's always led by example and for the past five years he's been working daily towards that goal and its finally paid off.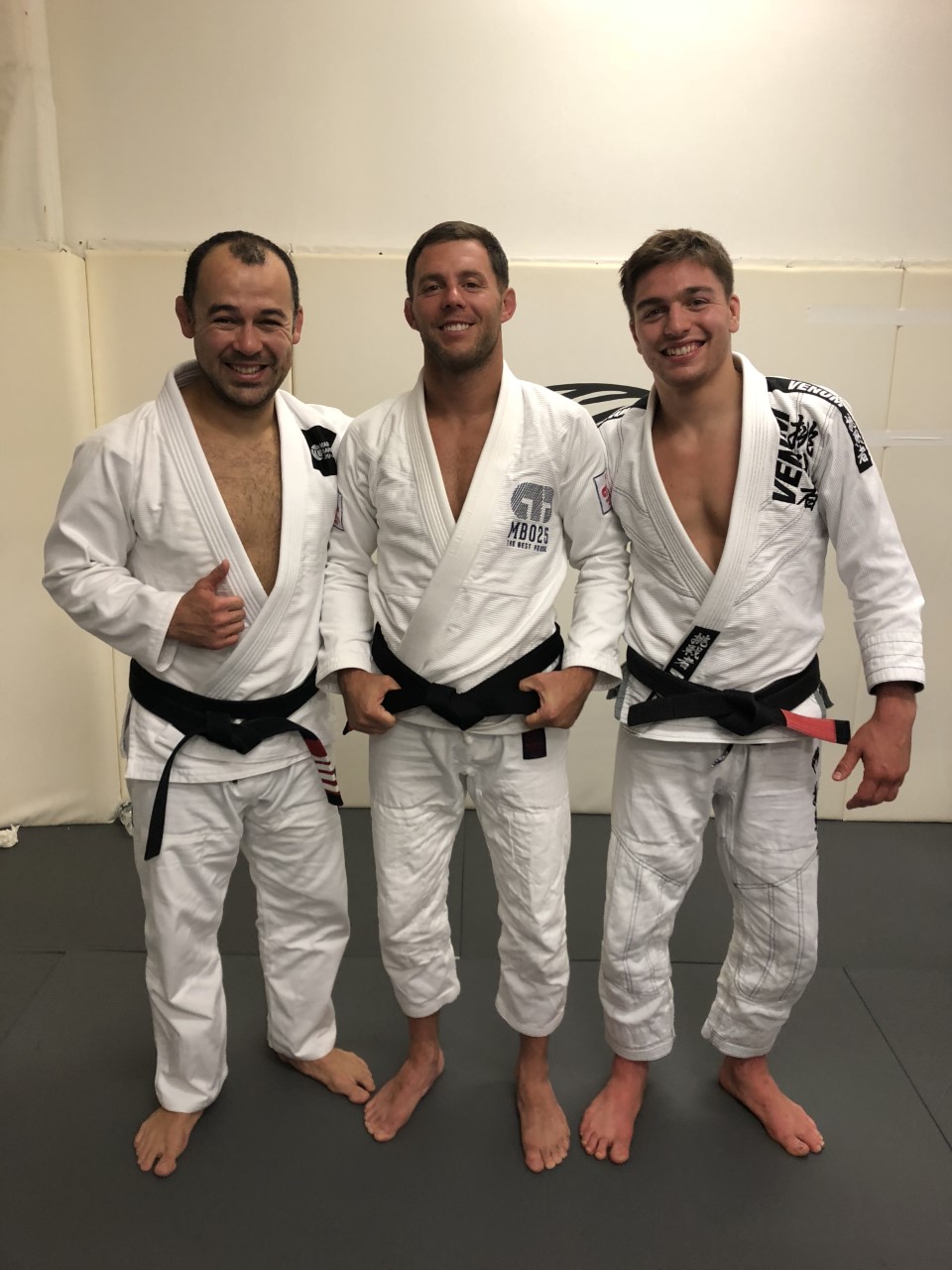 During his time at Marcelo Garcia's academy, he has always appreciated the tough atmosphere that the other competitors create to help push him. The last time Rich competed was a few years ago when he won gold at the No Gi Worlds at the Masters Featherweight division. Even though Rich hasn't competed for a couple years, he enjoys helping people prepare for tournaments such as ADCC while also maintaining a UFC Gym in Hoboken and a real estate company.
Right now, Rich wants to help people achieve their goals in any way they can whether that may be teaching them, sponsoring them or being the best training partner. Because of Jiu Jitsu, Rich has learned how far consistent work can get you to where you want to be and he wants others to realize this.
Congrats again, Rich!