Saeed Dunkaev BJJ Bluebelt (Checkmat HQ) 2016!
It's never too late to shoot for a new dream and go all-in for it. In fact, as humans, we are built to discover and reach out for more. Saeed-Magomed Dunkaev is currently a 28-year-old Brazilian Jiu-Jitsu blue belt who spent most of his life in Moscow, Russia. His dreams of living here in the United States triggered him to make the big leap in 2010, all by himself.

Saeed told us that where he comes from, kids like martial arts. He said, "If you're a man, you have to know how to fight." So since he can remember, he's been training karate and wrestling, along with soccer and weightlifting. When he made the big move to live here, he started off learning English and tried a variety of jobs to earn some living. He was even a long distance truck driver! When he began to feel out of shape, he looked up martial arts gyms near him; that's when he found the Gracie Barra Costa Mesa academy. Saeed began to train BJJ on March 2013. He'd switch off doing 1 month training, then 1 month truck driving. He then wanted to train with world class BJJ athletes. With the blessing of his professor, Scott Carr, Saeed made another big move when he transferred to the Mendes brothers' AOJ (Atos affiliate) academy. After a few years at AOJ, Saeed made the move over to Checkmat HQ in Los Angeles (under Leo Viera).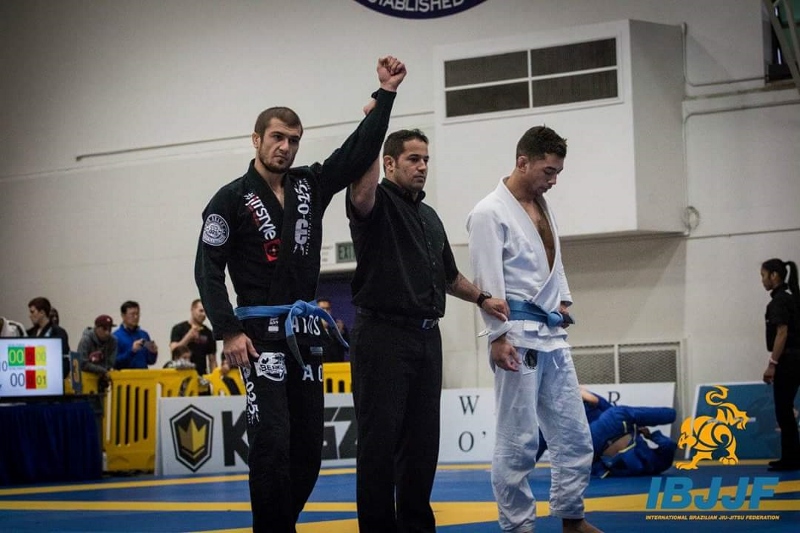 It's been a pretty tough year for our athlete. Saeed suffered from a couple of health issues, which kept him from training for a while. But even with this, he was still able to compete at the IBJJF San Jose Open, IBJJF Pan Americans and Worlds, and NABJJF LA Open. He received gold at the Opens in the lightweight division, but lost at the Pans and Worlds. We know our strong athlete wants more than those results, but we're more than happy that Saeed knows how to listen to his body and take care of himself. That's what smart athletes do! He continues to train once, sometimes twice a day, and works as a match maker for the Berkut BJJ Superfight Organization in Chechnya, Russia (where he was born).

Saeed plans to earn his black belt and become one of the best BJJ athletes of the world. He plans to build his academy in Russia and make them the top team there. He hopes to have 4 kids (hopefully all boys, he says) and be able to make enough to support his family and also help others out. It's been quite the journey already in the few years that Saeed has spent here, but we are expecting nothing less than his dreams to happen!