Rolando Samson - Black Belt (Atos HQ) wins Big in Black belt Debut: Mexico City 2017
We've long awaited for Rolando Samson to make his black belt debut after receiving his black belt this past June 7 from Professor Andre Galvao. On September 9, our esteemed athlete showed up and blew the roof off at the IBJJF Mexico International Open and NoGi Open. Although he initially didn't feel prepared, when his first fight began, something clicked as it always did. Rolando said, "I just needed to beat the mentality that I wasn't prepared to fight these top-level guys. After this tournament, I gained better confidence in myself. Now I know I can keep up with all of them."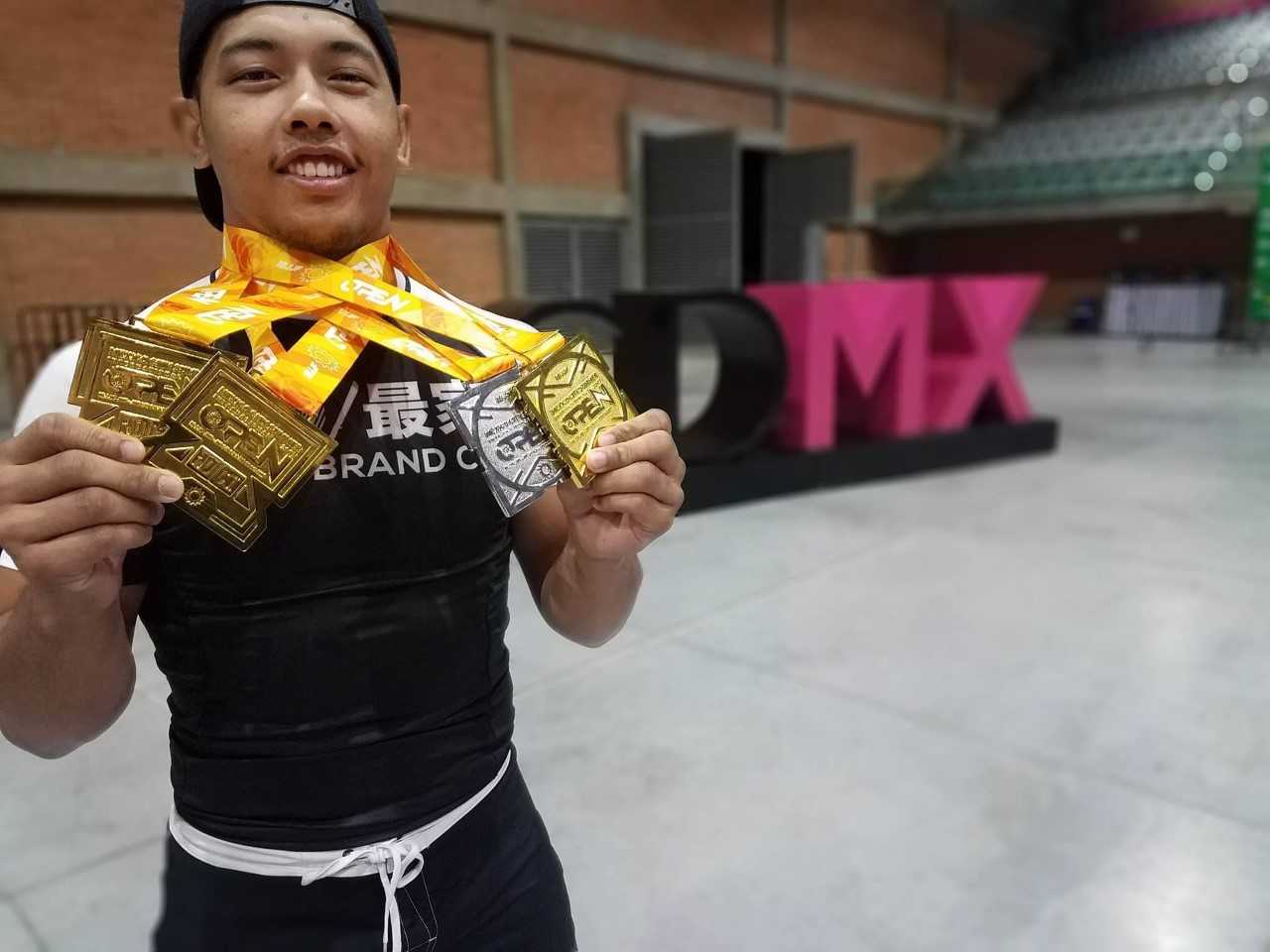 Adding to the excitement was Mexico City's elevation (7,000+ feet). Rolando shared with us that he had to adjust his breathing and it took some getting used to. He fought at the middle heavy weight division in both gi and nogi, winning gold in gi, silver in gi open, and double gold in nogi. Not bad at all for his first black belt tournament! What a showman!
Another big event that happened recently for Rolando was that he started his first semester at San Diego State University as a junior. Continuing his life as a full-time college student, he still does his best to train as much as he can. What can our prodigy not do?
Congrats on your jiu-jitsu coming out party, champ! Also, happy happy 23rd birthday. Keep working hard, you deserve all your blessings!