Pro Skater & BJJ Black belt Tom Knox 2016!
It's about time that we talk about our multi-talented rep, Tom Knox. He moved to Visalia, CA from Torrance and started training judo when he was just 4 years old. 21 years later, he earned his black belt in the sport. Within this time span, someone introduced him to Brazilian Jiu-Jitsu in 1998 and ever since then, he was hooked to the game. Tom received his blue and purple belts from Royce Gracie, then his brown and black belt from Cleber Luciano. He said, "I owe a lot to him for his technical guidance and friendship." In addition to all that, he found skateboarding when he was just 12 years old. A neighbor introduced him to it then they built their own ramps. Tom competed at the highest levels of professional skate and is sponsored by perennial power houses Independent and Santa Cruz.
Tom focuses his time between his own academy called Elite Team Visalia (IG name: @elite_team_visalia), competing and skate boarding. Tom has created a solid stable of Athletes and numerous Champions in their second home and 3 fighters who signed to be in the UFC. For those who would like to check them out, you could contact Tom through his Instagram @tomknoxskate or through their e-mail elitebjj@hotmail.com.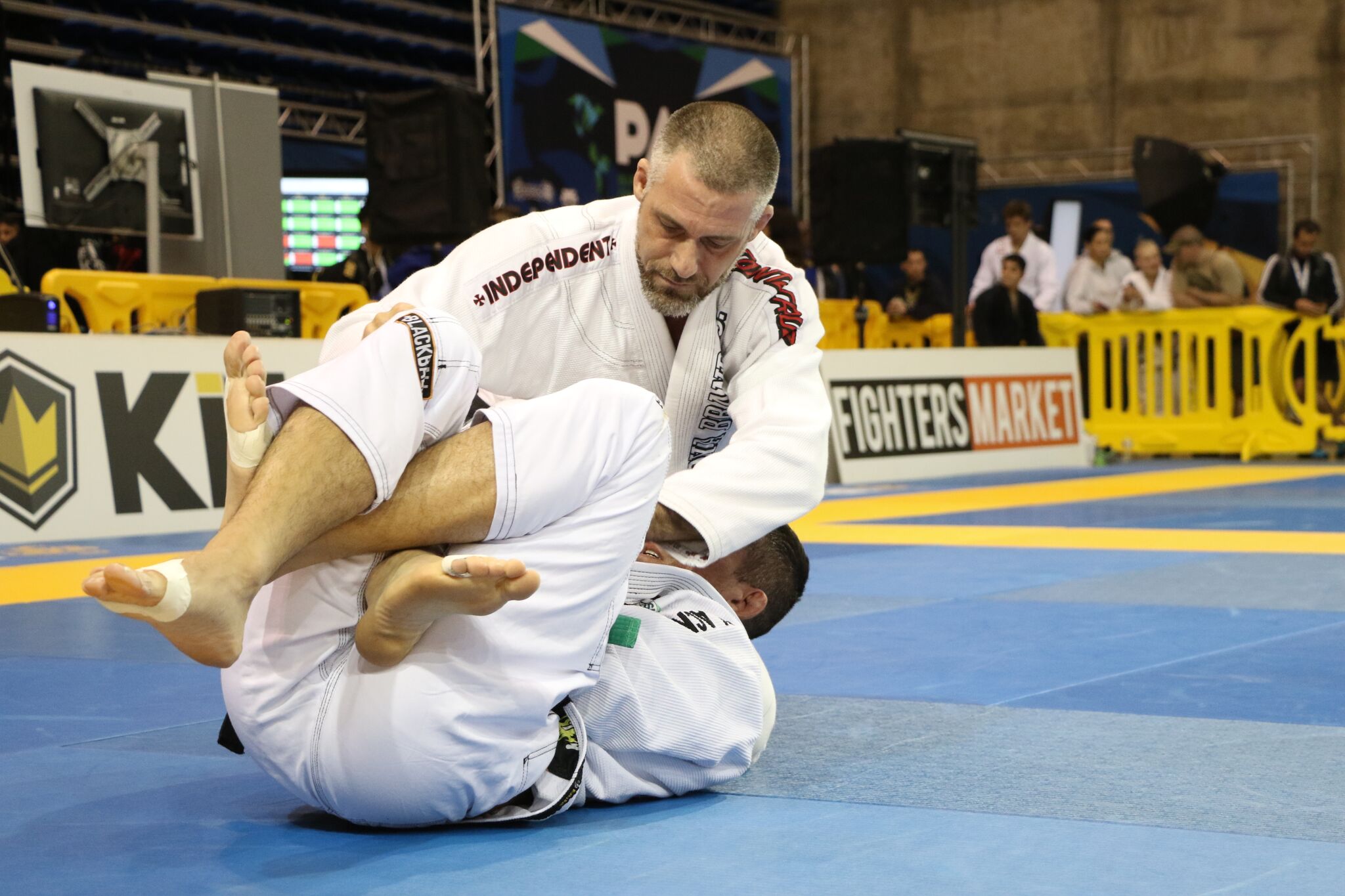 This year, Tom won gold for the Master 3 black belt Medium Heavy at the IBJJF European tournament. He also won gold at the IBJJF Pan Americans (all subs) and at the Nationals in the same division. He's currently preparing for the upcoming IBJJF Masters Worlds Championship that will happen later this year. He's also busy filming a video for a new Santa Cruz skateboarding video that's to be released in November. Tom considers skateboarding as his cross training for Jiu-Jitsu saying, "The balance, cardio, and technical knowledge are needed to skate, just like for Jiu-Jitsu."

We are confident that Tom has so much to offer and encourage everyone to start with such a well-rounded professor who can offer more than just the game! Check the prodigy out!