NFL DEFENSIVE TACKLE JASON SHIRLEY WINS GOLD AT 2017 PAN AMS
Jason Shirley above wearing our Lost at Sea Premium Gi.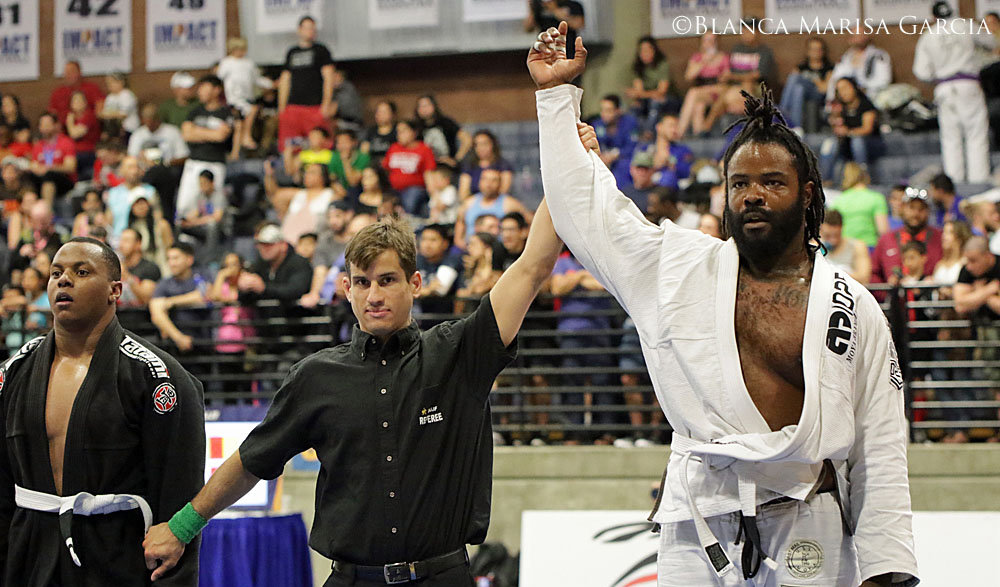 Its not everyday you get an NFL Defensive Tackle on the mats and let alone compete in the 2017 IBJJF Pan Am Jiu-Jitsu Championship and take Gold!
Thats exactly what Jason Shirley did on March 17 in Irvine, California. The 6 ft 5 in 330lb former Cincinnati Bengals now free agent won the gold medal in the white belt adult ultra-heavyweight division fighting a total of four matches taking out all of eleven other competitors.
Good job Jason! Congrats!
Jason Shirley has also been a member of the Seattle Seahawks, Indianapolis Colts, and Washington Redskins.
Now if you ask me? "Here's a guy who can use his arms and legs at the same time." - John Madden