Local Athlete Tatiana Padilla (Blue belt / Checkmat) wins TUF 23 Show & UFC Contract - 2016!
When someone is born to do something, nothing will be able to stand in their way from doing it. Tatiana Padilla is one of those people born to be a fighter. She was just 3 and a half years old when she started wrestling. Her uncles and her older brother wrestled before her, so she followed their example. Also, having ADHD as a kid, she found that wrestling was the only activity she loved enough to pay attention to. Tatiana excelled in wrestling while attending school. One of the many achievements she received was the 2007-2008 ASICS National High School Wrestler of the Year award. No other female wrestler from the state of California has broken this award up to this day. Furthermore, Tatiana represented U.S.A. 3 times and was our front-runner for the 2012 London Olympic Games in the 55 kg weight class; however, a terrible neck injury prohibited her from fulfilling this dream.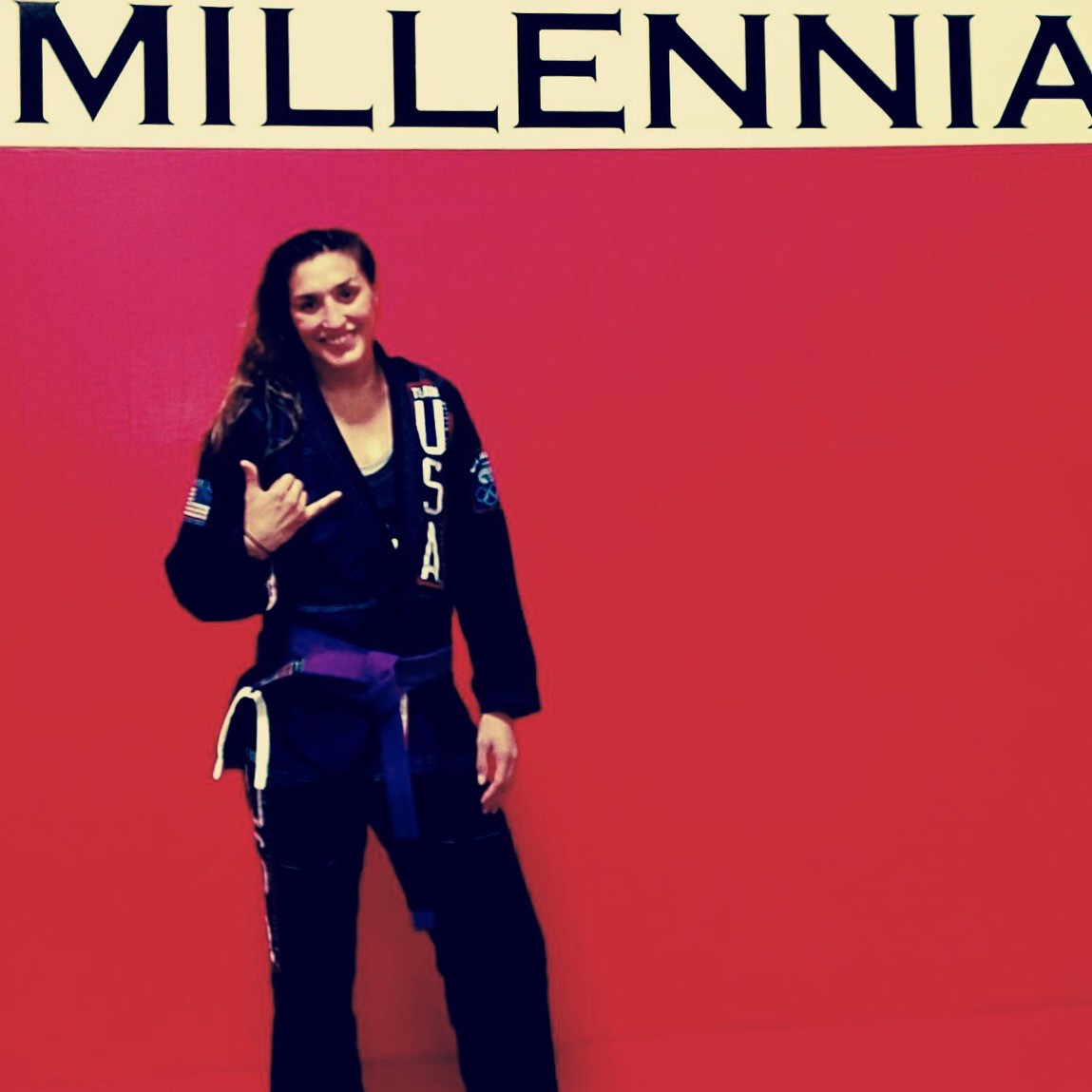 Tatiana turned her attention to MMA and started fighting when she was 23 years old, about 2 years ago. She trains at Millenia MMA in Rancho Cucamonga, California. Her game plan has always been to dominate her opponent in every aspect of the fight. She moves to push the pace and to always bring the war. To do this, she trains 6 times a week, twice a day, 4 hours in the morning and 3 at night during her gym's camp. On July 8, she fought at Strawweight (115 lbs) for the Women's Ultimate Fighter for the UFC. She won in the first round via darce choke against her opponent, Amanda Cooper. She felt confident from the beginning that she'd earn this win. From this victory, she was able to win a contract with the UFC. Tatiana says, "I know that's where I belong; I belong in the biggest fighting organization in the world." On the side, she also enjoys training and competing in the gi because she gets to learn new techniques and experiment with her game. She plans to only prove herself even further in her division. With her full commitment and passion for the sport, we believe there will be more victories in her future. Tatiana Padilla, a household name, will only get bigger from here!