Half Guard Master - Lucas Leite (Checkmat, LH) Receives 3rd Stripe on his Blackbelt - 2016!
Big Congrats to "The Half Guard Master Lucas Leite" on receiving his 3rd stripe (3rd degree) on his Blackbelt this past week, by his Master Leonardo Vieira (Checkmat Co - Founder). Leite will be competing in his 14th IBJJF Worlds of his career, while at the same time building a successful academy and affiliation program.
Not only is Lucas an avid competitor and multi World Champion, he is also a dedicated mentor and professor to his students who will carry the Lucas Leite flag in years to come.
Congrats Professor!!!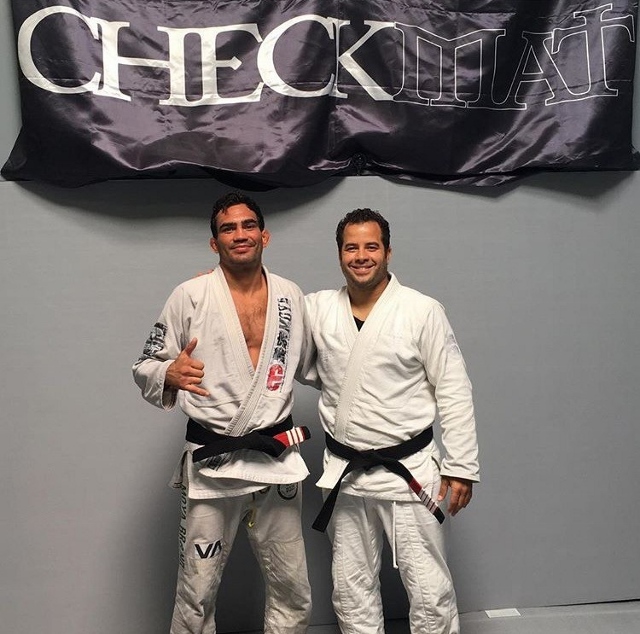 For anyone interested in checking out Lucas Leite Academy:
819 E La Habra Blvd, La Habra, CA 90631
Check out Lucas Leite on Instagram @lucasleitebjj