GMO Free Hawaii Tee and Dustin Barca!
The Fight Against GMO's is raging in Hawaii with Professional Surfer / Mixed Martial Artist turned Activist Dustin Barca leading the way. Dustin has been on a quest to lead by example and be the AGENT of Change for his home of Hawaii! Hawaii is Ground Zero for the fight against GMO's, but its not a just a fight in Hawaii, it is a fight that has Global Implications.
Currently Hawaii is being bombarded with 6 times the amount of chemicals in Kauai than other location in the United States, polluting the soil and drink water of the local residents. The biggest challenge facing Dustin and the people of Hawaii is the Multi Billion Dollar Corporations with deep pockets and political fire power.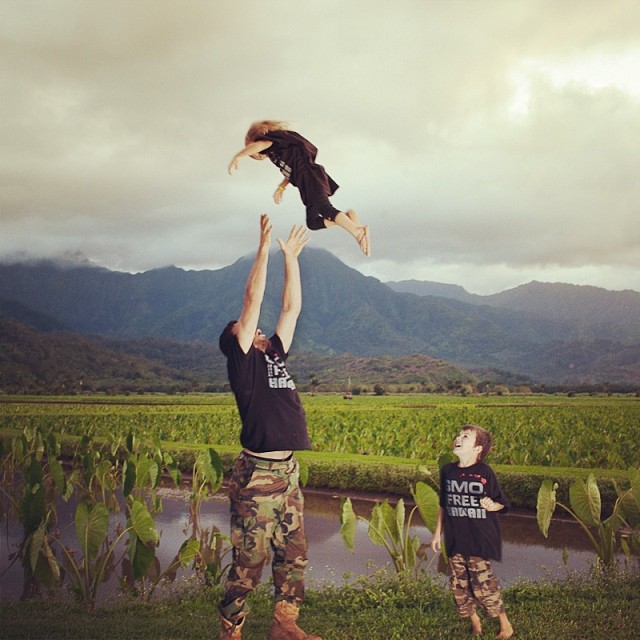 MOYA Brand is proud to announce the GMO Free Hawaii Tee in order to help support the fight, spread truth and awareness. Proceeds of the GMO Free Hawaii Tee go directly to the Non-Profit of Dustins choice. MOYA Brand would like to thank our Brother Dustin Barca for allowing us to be involved. We are just a small local brand doing our part to make a huge change in the world for future generations to come!
WORTH FIGHTING FOR!!! It's All About The Future of OUR Children and They're Children! WE Know the Problems, IT'S TIME FOR THE SOLUTIONS!! IT'S TIME FOR THE HEALING!!! IT'S TIME TO BE THE CHANGE!! - Dustin Barca
http://www.moyabrand.com/gmo-free-hawaii-tee/
Free Shipping in the USA!