Elder Cruz Wins 2022 IBJJF Worlds - Promoted to Black by Professor Lucas Leite
Elder Cruz aka "El Monstro" has been promoted to Black Belt from Professor Lucas Leite after an impressive come from behind Final Wins at IBJJF Gi Worlds 2022. Elder has been on fire in the colored belt categories both in Gi and No Gi.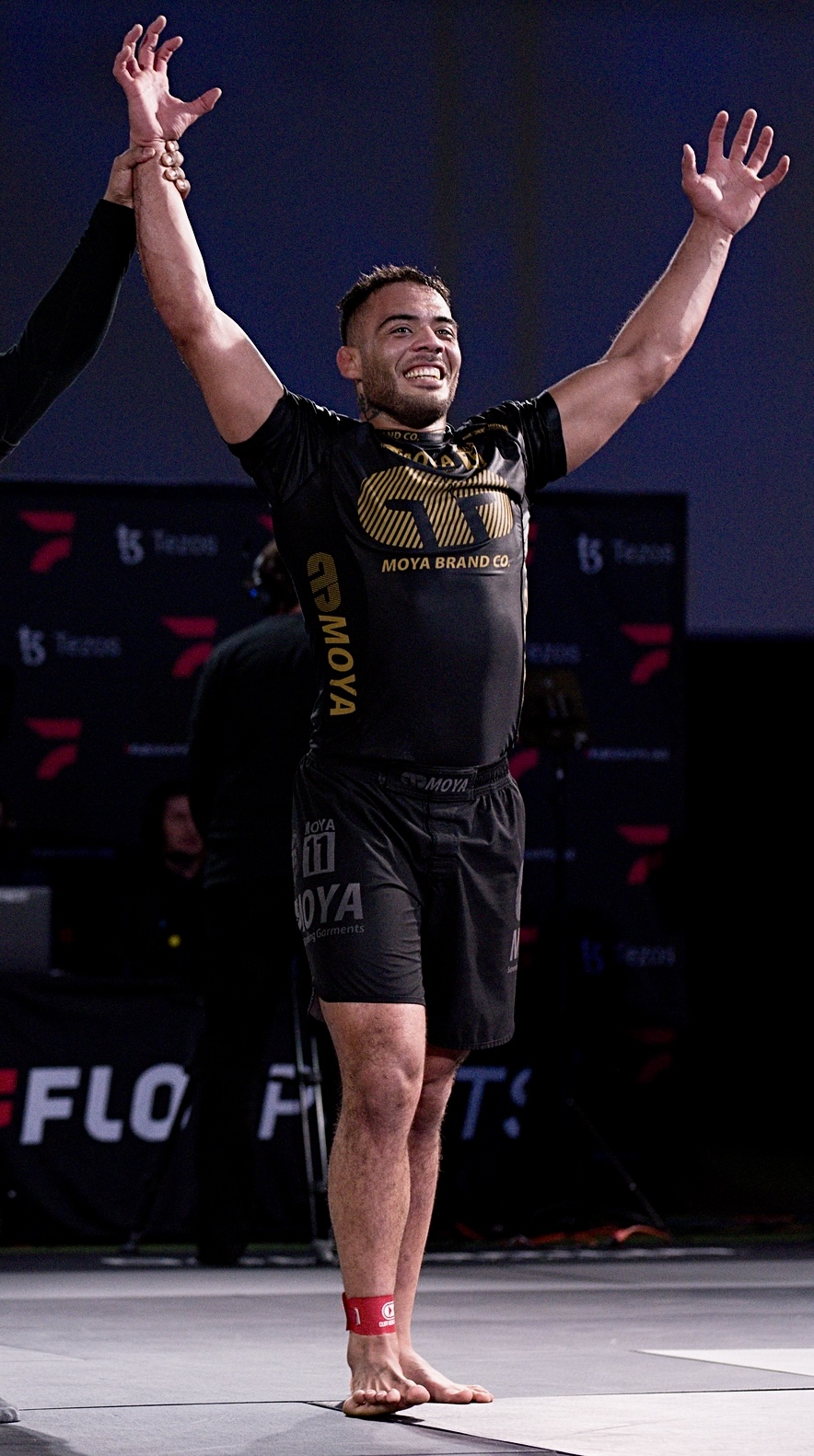 Since receiving his Brown Belt in May of 2021, he has since accomplished: 2021 IBJJF Gi Pans Gold, No Gi Worlds Double Gold, Gi Worlds Silver (December 2021), placing at both East and West Coast ADCC Trials, big wins on WNO and other super fights, Gi Worlds Gold (June 2022), and last but not least: securing an invite to ADCC in September! This was all in one year.
Elder was born in Honduras. His family came to United States of America to create a better life. Before becoming a full time Jiu Jitsu athlete, Elder was a full-time tradesman at his Father's garage door installation business. Known for his fast-paced top game, Elder utilizes outside passing and unstoppable takedowns stemming from his old wrestling days at La Habra High School (all 4 years). Elder, then spent 1 year wrestling at the local Junior College. He found Jiu Jitsu by signing himself up for an amateur MMA fight, with no experience or coach… he's crazy if you ask us. But crazy gets crazy things done!
Elder says "If you have something inside of you saying this is your gift, work hard and believe in yourself."
We can't wait to see what the future holds for our MOYA Athlete, El Monstro!