Coach Todd Aimer (Evolve Checkmat OC) talks on the affects of COVID-19 & Small Business - BJJ News
Life as we knew it has completely been altered by this Pandemic COVID-19. Across the world many countries are grappling with the approach on how to tackle this uncertain and monumental task. We here at Moya will leave that for the professionals.
COVID-19 has forced us to hit the brakes on our day to day lives, the interruption of schools, business, commerce and the passing of thousands of people worldwide. California is approaching 2 months of "quarantine." We have spoken to many gym owners and professional Jiu Jitsu Athletes across the United States and the truth is many Gym owners are trying to adapt to this "new" normal life, but it's not easy.
We recently spoke to a good friend and our long-time sponsored Athlete, Checkmat Brown Belt, Coach Todd Aimer. Todd is the owner and instructor at Evolve Checkmat OC Jiu Jitsu / Muay Thai Academy in Mission Viejo, Ca. Todd has dedicated his life to teaching Muay Thai and Jiu Jitsu for over 2 Decades.
Martial Arts is his livelihood and sole income as a means to support his family. While many Jiu Jitsu Professors are being laid off and with Academies closing down permanently, Todd has managed to keep and maintain his two Instructors (Professor Marcelo "Capt" Capociama and his son, Joao) on payroll thanks to the continued support and commitment from their Evolve Checkmat Family. But if this closure of Academies continues who knows how long we can survive as a business?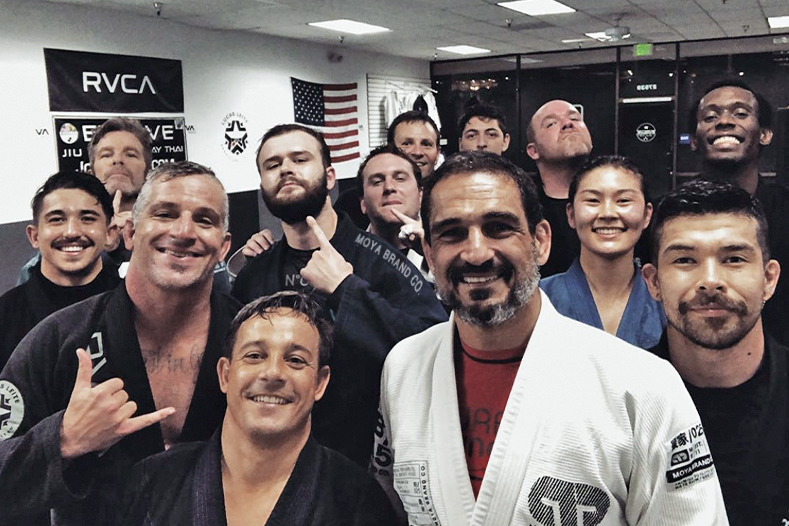 Coach Todd's gym has been closed since March 14th and like several other Academies across the USA Todd made the switch to zoom. The transition to physical training and zoom has been a learning curve for not only the Professors but also the students. We have not prepared for this situation nor this type of training says Coach Todd.
Like many Jiu Jitsu Academy Owners across the world, Todd is dealing with numerous contract cancellations, declined credit cards and students that have lost their jobs. Keeping students engaged via zoom and online training portals has not been easy.
However, Todd has faith and is optimistic for the future. His motivation and love for the sport is his drive to never give up and keep pushing forward. His dedication to the numerous children and adults whom he mentors and instructs, which count on him and his professors to keep our Academies OPEN. The transformation Jiu Jitsu has and continues to provide to people who have dealt with depression, obesity, anxiety, low self-confidence, drug and alcohol abuse and just the need of a supportive community is why we need to be strong and remember that we are all in this "Together" and will get through this "Together."
Remember, "Jiu Jitsu Changes Lives"
Stay with us as we continue to speak to Gym Owners Across the World.
OSS!