Chico Mendes (Black belt - CHECKMAT) - IBJJF British National 2016!
Our team was well-represented across the pond in London at the IBJJF British National tournament by our black belt Chico Mendez, an avid competitor, instructor and Father. He had long days on June 25 and 26, competing in both the middle weight division and the open, competing in both Gi and No-Gi. With the Gi on, Chico took the gold medal in his division by winning 2 fights, the first via points and the final via wrist lock. He took 3rd in the open. For No-Gi, he took 2nd in both his division and in the open. We couldn't be any more proud with the medals he worked so hard for! Placing in every division he entered is definitely a major success.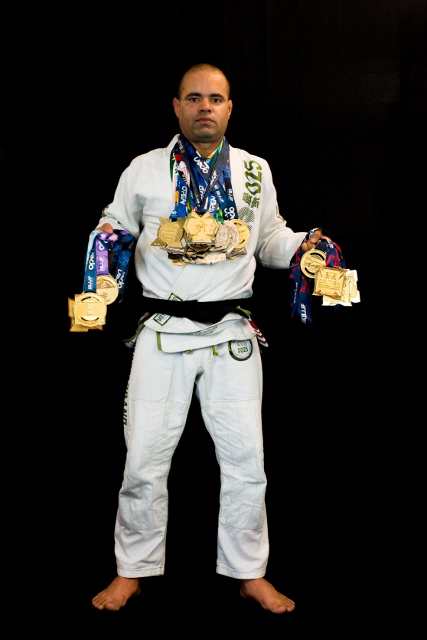 In preparation for this tournament, Chico participated in a camp held in Checkmat West Ealing in London. He also worked with his fitness coach Ben Lambert from A3 Human Performance in Bristol, where they did a lot of Ginastica Natural (a body weight training method). In addition to his heavy training, Chico became a vegetarian this past February. He dropped from 216 lbs to 175 lbs, which is why he was able to do middle weight for this tournament instead of the usual Ultra heavy or Heavy divisions he was accustomed to. Because of this change, he's still discovering his strengths and new game plan. You'll find Chico on the mats again in Gi and in NoGi. The Chicago Open, Atlanta Open, Dallas Open, and Grand Slam LA are only a few of the many tournaments that are on our champ's agenda. He is hungry to achieve more and we can't wait to see him do it all!