Abu Dhabi Pro Trials 2016 - Long Beach, CA
Ian Sanders (Brownbelt x Rodrigo Freitas BJJ) Congrats to our Boy Ian Sanders winning Gold in Division & Open securing his ticket to Abu Dhabi! Ian is a constant competitor and one of the best American Brownbelts on the scene! A part from being a solid competitor, Ian is also head of the Kids BJJ Program at Rodrigo Freitas BJJ! This year is shaping up to be a break out year for Ian on the Comp Scene!
Check him out in IG @ianjitsudance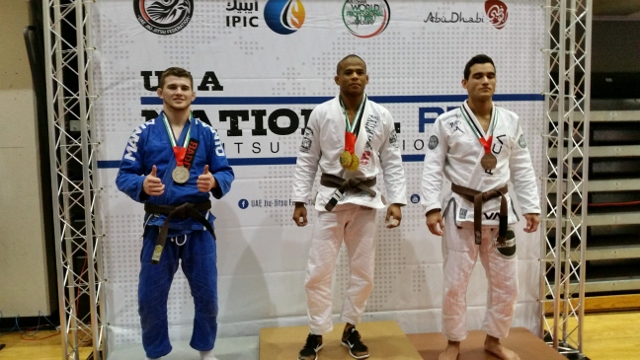 Angelo Barden - (Purplebelt x ATOS BJJ) - Shaking of some of the injuries, the San Diego native secured Double Gold winning the ticket for the third time at Purplebelt at the fresh age of 19 years old. Angelo is an avid competitor and constant podium placer. We expect to see a solid 2016 for Angelo, make sure to check out some of his matches...this youngster is a finisher!
Check him out in IG @angelobinho
Rehan Muttalib - (Purplebelt x Cobrinha), coming off a nearly 2 year layoff from the comp scene, the recent Medical Graduate is back on the scene, studying full time for the Boards & Training the remainder of the time with the Cobra. Rehan scored the Silver at the Pro Trails thats impressive for anyone, more so with the long layoff. Stoked to have him back on the mats!
Check him out in IG @rehanmuttalib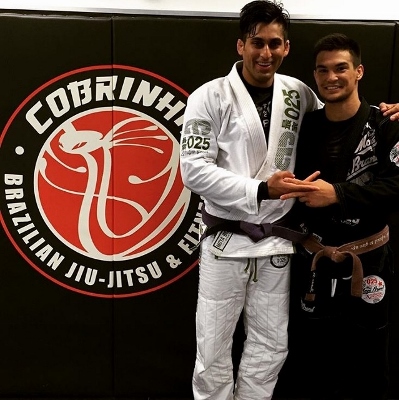 Fernando Amado (Purplebelt x Entram), not much is slowing down this freshman Purplebelt, after being recently promoted to Purple, Fernando jumped right back in the mix testing his skill against some season athletes in the division, coming off recent Gold at the IBJJF Irvine Open, Fernando scored a Bronze in the Pro Trails. We look forward to seeing more of him on the Comp Scene!
Check him out in IG @ferji_